Can you identify these?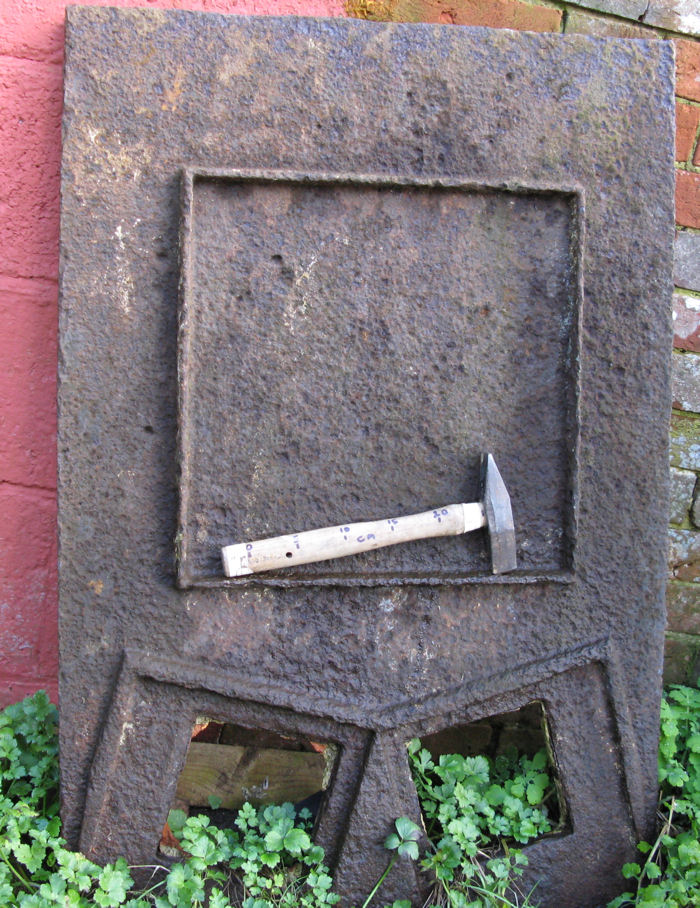 Click on the image for a larger view.
Found at the site of Chiddingly Blast Furnace and Forge
1. Cast iron plate approx dimensions 36" x 24" (942 x 616mm) with inner square flange 16"x16" (406 x 406mm) and two square ports each 6"x6" with traces of brick adhering to corners. Estimated weight ~150kg.
Reverse side cast with 0.4"(10mm) lip around edge of plate. Bulk of plate 1.4" (35mm) thick but bevels out (on reverse of plate shown) to greater thickness across whole width as the two ports are approached.
Please communicate any informed suggestions as to its purpose to Tim Smith.
2. Hinged Oval Flap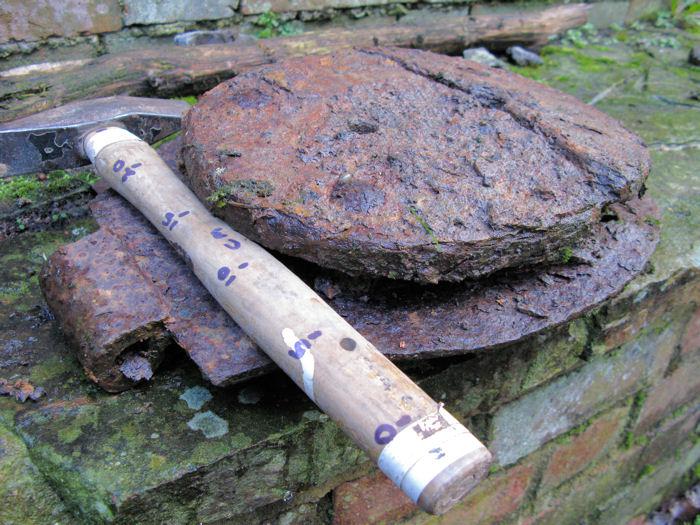 Approx Dimensions of oval plate 6" x 8" (150 x ~200mm)
Close this window to return to WIRG's main pages.